PROVIDING CONTEXTUALISED SAFETY & SECURITY OPTIONS AND ADVANCING LOCAL INNOVATIONS IN DIGITAL SECURITY
#DigiSecExpo2022
The pivot from a conference to an exhibition/expo is a result of a survey that DPI conducted to identify digital security challenges that citizens and HRDs face in the country and also the thought that despite limited visibility and awareness, some technologies/innovations that exist locally are capable of addressing these challenges.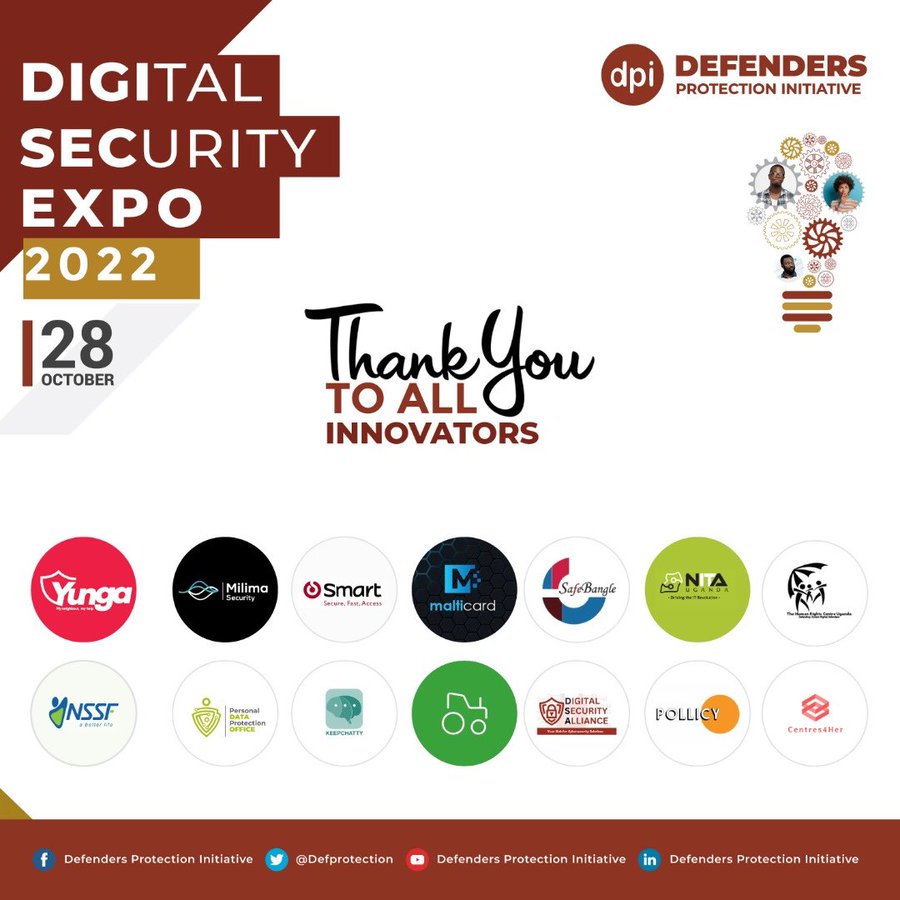 A platform for NGOs and their Regulators in Uganda
Talk to Your Regulator (T2R)
Defenders Protection Initiative is implementing a signature event titled "Talk to Your Regulator" (T2R) which aims to create dialogue spaces for the NGO actor players to inform, update and engage with the regulators and relevant service providers and give feedback for the improved working enviroment.
products
Our Work Mechanisms
Over the years, we have focused on making our service delivery easier and flexible. Hence our three unique products that ease our reach to the defenders wherever they are to provide contextualized and rapid responses!
Civil Society Security
Providing you with the accurate options for all your security & safety needs
Purposed with the aim to equip CSO's and digital security trainers/ enthusiasts with tools, concepts, practices, attitudes and knowledge especially on trending technological and cyber security issues.
Years of Excellence
Better Strategy With Quality Delivery
We offer timely and efficient responses in a comprehensive manner to resolve protection, safety and security matters of Defenders/CSOs facing risks.
Wanna Talk To Us?
Send us a message right away and we will get back to you as soon as we can!
TEAM MEMBERS
The Expert Team is Here to Help
Our team comprises industry-level knowledge personalities and are always ready to help!
Our Work
Read Latest Updates
Take a deep-dive into our work through some write-ups
Some of our
Awesome Partners & Donors